"I felt very comfortable with her and wanted to get to know her more"
Newly Happy Foreign Client with His Happy First Date.  He flew to Thailand just to meet his very first date and spent a week in Bangkok and his lovely date's hometown to get to know her.  
All Matchmaker at Bangkok Matching is cheering for both of them. 
Bangkok Matching's Customer Review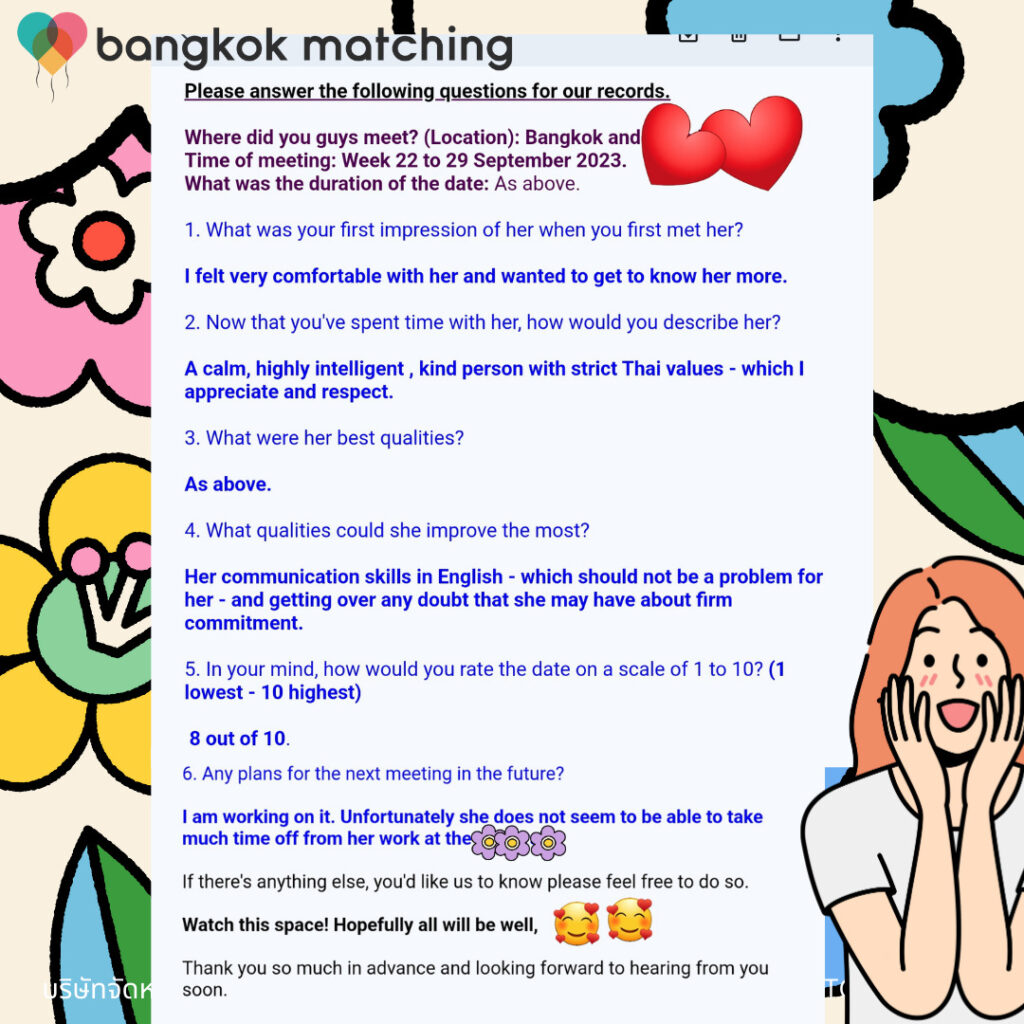 Thai Dating Agency – Bangkok Matching Tells What is it like to date Thai men in Thailand?
The Los Angles Tribune talked with Bangkok Matching to reveal sentiments and guidance.
https://thelosangelestribune.com/2022/12/31/what-is-it-like-to-date-thai-men-in-thailand/
Thai Dating Culture Tips – Why It Is Difficult for Foreign Women to Find a Proper Date and Love in Thailand
https://ritzherald.com/thai-dating-culture-tips-why-it-is-difficult-for-foreign-women-to-find-a-proper-date-and-love-in-thailand/