Expat's Guide to Dating in Thailand
Today, we discussed the advantages, disadvantages, and pro and con of dating agencies and dating apps in this fast-paced modern era with Bangkok Matching, Thailand's High-End Dating and Matchmaking Service Agency.
There are constantly being created new things as the world changes quickly. Many things in this generation seem to be easier to obtain when you want something for yourself. The internet and social media can be utilized to further your goals. Many topics are researched online and on social media, and new technology apps are developed. This is also efficient for people looking for love or a relationship.
We used to go out and meet people when we talked about finding love. Then, we would only talk to people we know. Numerous dating websites and applications are currently being created. Nowadays, searching for loved ones online is more convenient than going door-to-door.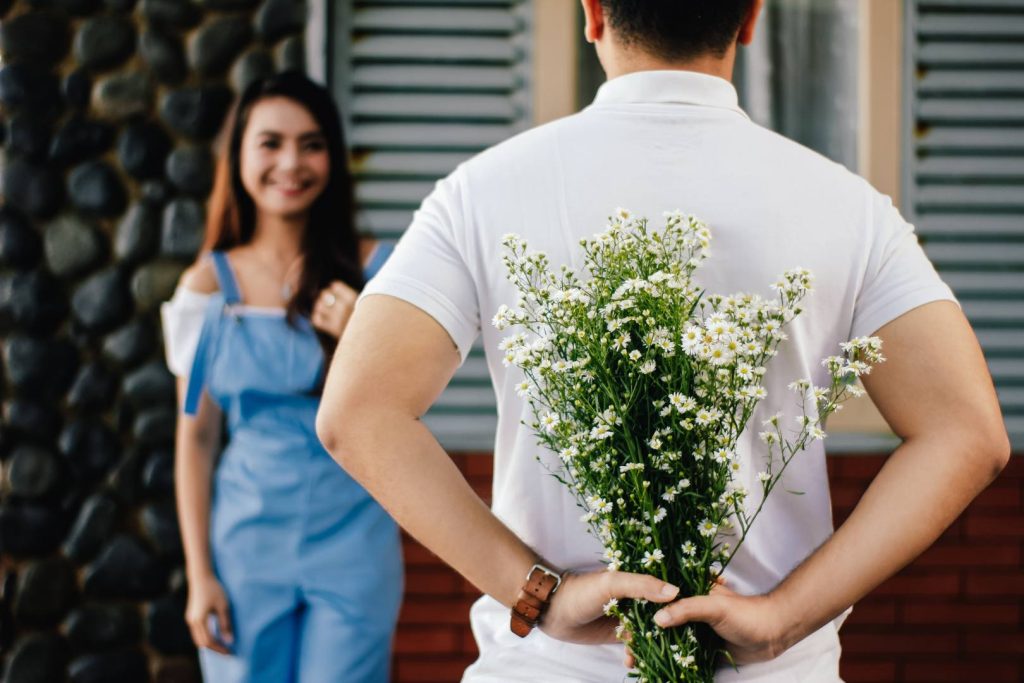 Which is better, though? Your computer screen and hunt for your soul mate with the help of experts? Or should we look for one ourselves using dating apps?
Although some people might believe it's simple to find love online, nothing about love is simple. Everyone looks for the ideal applicant who can fulfill their needs. Many people have started using dating apps like Tinder or Bumble since COVID first emerged in 2020. They are unable to date as they once could, so they must live alone and avoid face-to-face interactions. Many businesses failed when COVID first started up, but dating services and dating apps were very successful.
So that you can hear from the other perspective—the well-established professional dating and matchmaking agency—Bangkok Matching, Thailand's High-End Dating and Matchmaking Service Agency, will share with you today about the advantages, disadvantages, and pros and cons of date agencies and dating apps.
We have heard from men and women who have used Bangkok Matching for dating. Most of them expressed to us their belief that using dating apps was a waste of time and energy. A growing number of successful, educated, and open-minded Thai and foreign clients who want to try out a dating agency come to Bangkok Matching. They save time by not meeting the wrong people, scammers, or one-night stands, as well as by avoiding meeting the wrong people, thanks to our professional matchmaker's background check and profile screening.
When a friend suggests using dating apps because they don't want you to be single any longer, why not give it a shot? You could be right. You can start chatting as soon as you register, which takes only a few seconds. However, some people are unwilling to pay for dating apps. The vast majority of users can only access free features.
Additionally, there are some drawbacks to using dating apps that outweigh their benefits. It is impossible to verify everything when using dating apps because it is so simple for people to upload profiles and pictures. You run the risk of encountering a fraudster or scammer online because too many people have access to these dating apps due to the fact that people from all over the world use them. Furthermore, virtually anything can be added to a profile because documents and information are not checked or verified. Numerous individuals favor locating a compatible partner on their own without having to pay extra for the assistance. It's critical to keep in mind that nothing worthwhile is simple.
Many people have doubts about the usefulness of dating services. Given that these are experienced professionals, no one should anticipate receiving any of these dating services for free.
The members of a reputable dating and matchmaking agency like Bangkok Matching will all have their backgrounds checked. Along the way of your journey to find a life partner, they will also mentor and support you. Since they carefully consider what you want rather than simply matching you at random, they would advise you to take your search for a partner very seriously. You will meet someone who matches your ideal preferences if you use a professional date service like Bangkok Matching. The first, second, or third date is entirely up to the clients, so they are unable to guarantee your marriage. Instead of relying on your matchmaker to handle everything for you, you must work together with them. Tango is a two-person dance, though.
You can be sure that dating agencies will respect your privacy and give you accurate information when it comes to fake profiles and privacy. Before letting you select your match, they will screen everything for you. In order to fully understand what you are seeking in a potential partner, they will bombard you with questions and requests. Customers can be sure that they will learn precise facts and details about the other person. The reputation of a dating agency is at stake, so they must thoroughly screen each applicant.
Furthermore, discretion and confidentiality are key when using a professional dating service. No personal information is disclosed by a professional dating or matchmaking service. On the other hand, they do give their clients accurate information, so you can feel confident that you will meet someone decent who might actually be your true potential match when they pair you with your prospect matches.
Then, how do you choose wisely?
Is it wise for male customers to work with dating services to find their future wives?
We would advise all men to think about their goals before looking for love. Do you require a nightstand or merely some light entertainment? Is falling victim to online fraud and scams preferable to paying money to a dating agency?
We advise people looking for a committed relationship to use dating services to find their future spouse because they are run by professionals who know what they are doing. They want to make their clients happy and help you find true love, not just to make money and waste people's time. Additionally, singles who use dating services are the kind of individuals who are committed to finding a partner.
However, quality items are not inexpensive. It will cost you money, but if you think about using that money to buy true happiness for yourself in the future, why not? Or would you prefer to lose your time using a dating app and get scammed out of the equivalent sum?
Yes, a lot of happy and successful couples have found each other through dating apps. If you have the time to scroll down and swipe through various dating apps, these are your options.
Choosing the path that makes the most sense to you when it comes to finding love is entirely up to you.
Would you prefer to look for a needle in a haystack or seek the assistance of a matchmaker with extensive experience?
The decision is yours, and only you know which options are best for you.
The goal of dating services and dating apps is to help people find lasting love, whether it lasts for a short while or a lifetime. A dating agency can be perfect for accelerating and streamlining your search if you're looking for something more serious. You must, however, choose the option that best suits your way of life. Keep an open mind, choose one or both, and one day that special someone will show up.